'Who Are Yer?' targets years 6 & 7 and investigates the dangers for individuals, families and society of anti social and criminal behaviour perpetrated by older children when they have little or no regard for the consequences of their actions.
Set during the difficult transition period between finishing primary and starting secondary school, the play looks at the experiences of three friends as they deal with a variety of issues surrounding friendship, bullying, truancy and peer pressure. It ends with a serious crime being committed on a busy road and a tragedy that touches many lives.
It also deals with many situations, both at home and in school, in which children can easily become both victims and victimisers.
As with all of our projects this 45minute play is supported by a workshop of similar length and a resource pack with a wide variety of follow on exercises.
Sean Curran as Ash, James Appleyard as Darren and Angela Tervit as Kylie
Teacher Responses
'Absolutely spectacular – spot on!'
Dayncourt School
'Excellent performances and workshops involving pupils in thinking for themselves, asking questions and offering advice.'
Bircotes Community School
'Brilliant – best TIE I've ever seen.'
Greasley Beauvale Junior School
Student Responses
'I think that the play was fabulous. The characters were excellent!'
Eastlands Junior School, Mansfield, Yr 6
'I think that the play was a good influence on me; it taught me that consequences can stay with you for the rest of your life.'
Ramsden Primary School, Worksop, Yr 6
'It's wicked and it's cool and funny. We've learnt a lot'
Radford Primary School, Nottingham, Yr 6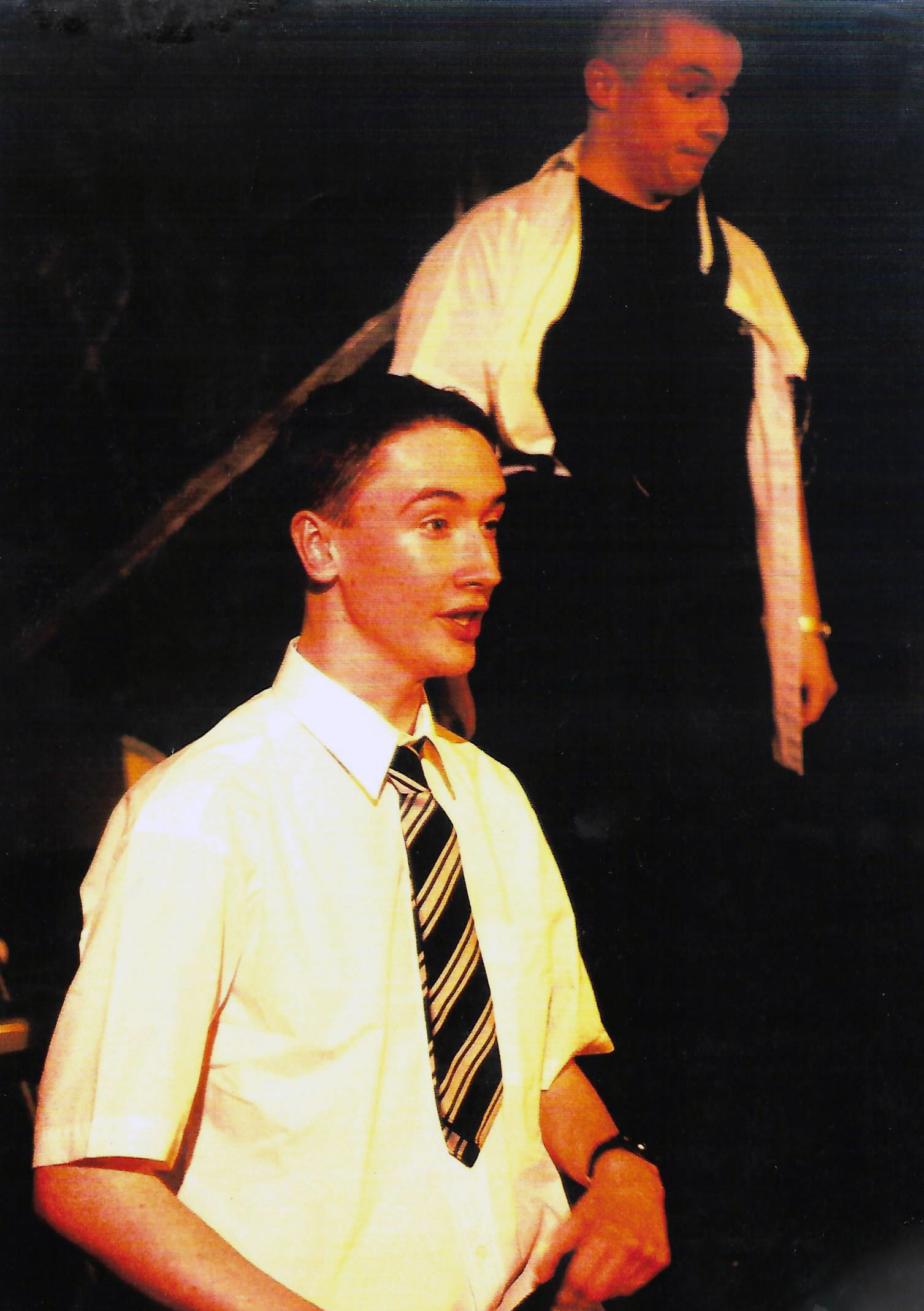 Sean Curran as Ash, and James Appleyard as Darren