A 50 minute play with workshop and support resources devised in 2006 which toured Nottinghamshire venues in January 2007; due to tour in Leicestershire and Derbyshire Jan – March 08 targeting sixth forms and community venues.
'What She Would Have Wanted?' reflects on the experience of growing older, bereavement, mortality and the stresses and strains which develop in family life around that most incendiary of subjects – money!
Irene May Hamilton is experiencing a very confusing day: not only is she dead but Heaven looks suspiciously like a very untidy version of her own living room occupied by two complete strangers, each of whom seems oddly familiar! In a series of flashbacks 'What She Would Have Wanted?' explores the role money has played in shaping her closest relationships, not only in life but also in death.
The play encompasses not only the eight decades of a hard life which includes two dead husbands and a home run on a tight budget but also her expectation that, after her death, her step son Terry and her daughter Amanda will know what she would have wanted. But do they…?
Fundamentally the play addresses the issue of how material concerns shape and condition family relationships in a society in which non communication easily becomes the norm and the past can have unexpected consequences for those in the present.
Allan Foxton as Dad, Shelley Draper as Mum and Charlotte Sanderson as Irene
'The production, direction and acting were of the highest calibre. Both myself and others found the production stimulating and proved to evoke great emotion during the performance. I also enjoyed the workshop. Well done! An excellent company.'
Mansfield Over 50s Group
'The acting was superb. The audience was spellbound. It was quite painful to watch as it was so convincing.'
WEA Playgoing Group
'I thought the content very true and moving. It had me crying at several points in the performance.'
Nottingham Pensioners Action Group
'We need people like yourselves to bring the subject to the public and perhaps change something to end the bitterness that splits families apart.'
BT Pensioners Group
'I would highly commend the skills and professionalism of all involved.'
Richard Grosberg, Partner, Nelsons Solicitors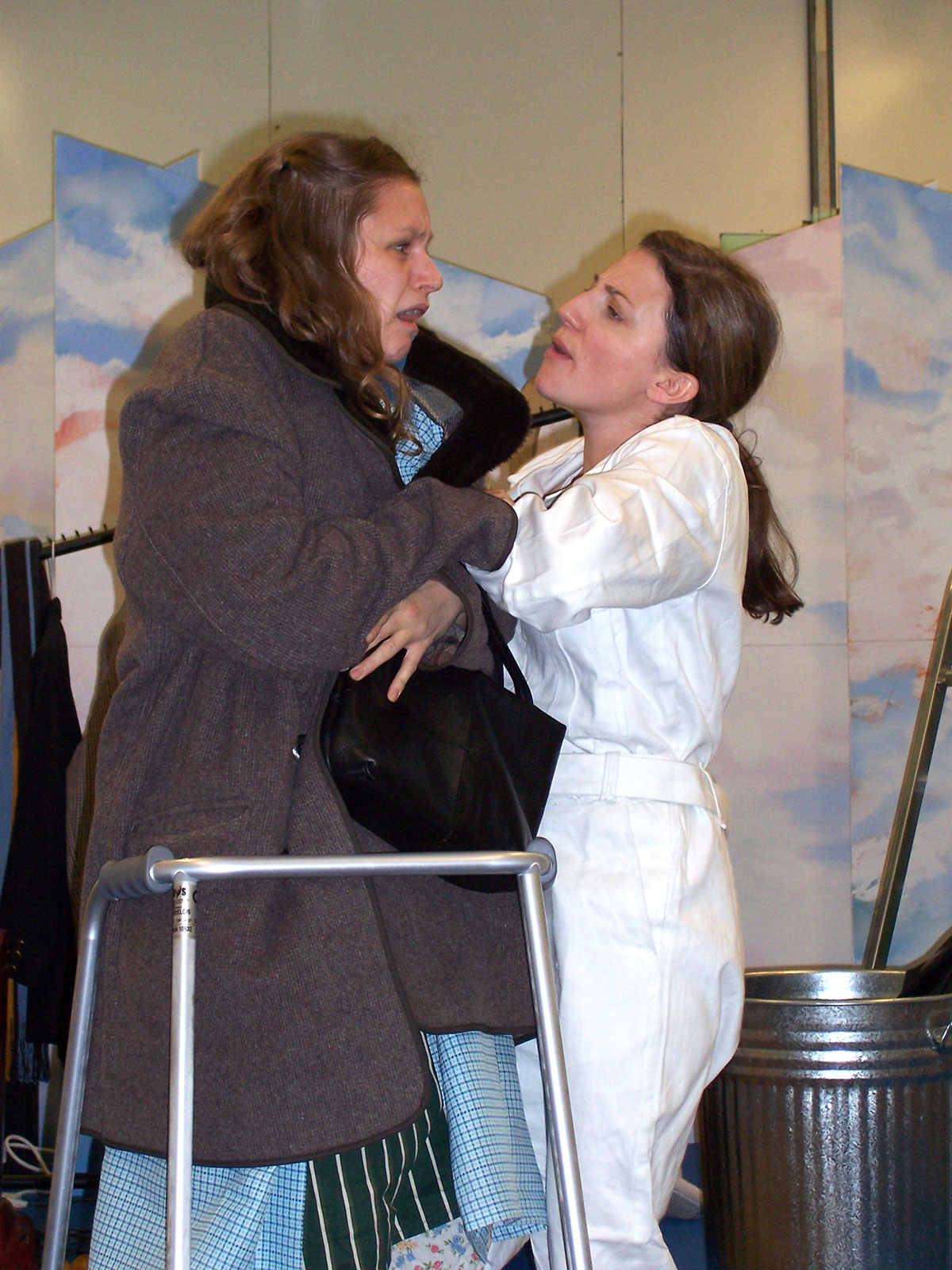 Charlotte Sanderson as Irene and Shelley Draper as Girl