Pintsize Podcasts
Since 2020, Nottingham's award winning Pintsize Theatre has developed a new, innovative delivery format, in order to ensure that the charity can extend its support for the pastoral care curriculum across schools, colleges and alternative education venues, in our area and beyond.
Since the summer break of 2020 we have created professional 'broadcast standard' podcast/ audio versions of our most popular existing workshops/plays, which can be utilized with ease, with individual classes, in lesson times as and when staff wish.
These podcasts are set up to facilitate the same level of discussion and reflection on health and safety issues, as the original live action workshops.
Each podcast is interactive throughout, at critical moments in the narrative, to allow for discussion of the issues raised and each is supported, as usual, by bespoke classroom resources.
You can listen to the above 7-minute sample of 'Abigail's Story' which showcases the 'stopwatch' SFX, common to all our podcasts; a narrative technique intended to enable our young audiences to interact, through group discussion, with the questions raised by the characters and their actions.
To understand what will be required of teaching staff, please watch the Teachers' Notes - ESSENTIAL VIEWING video below.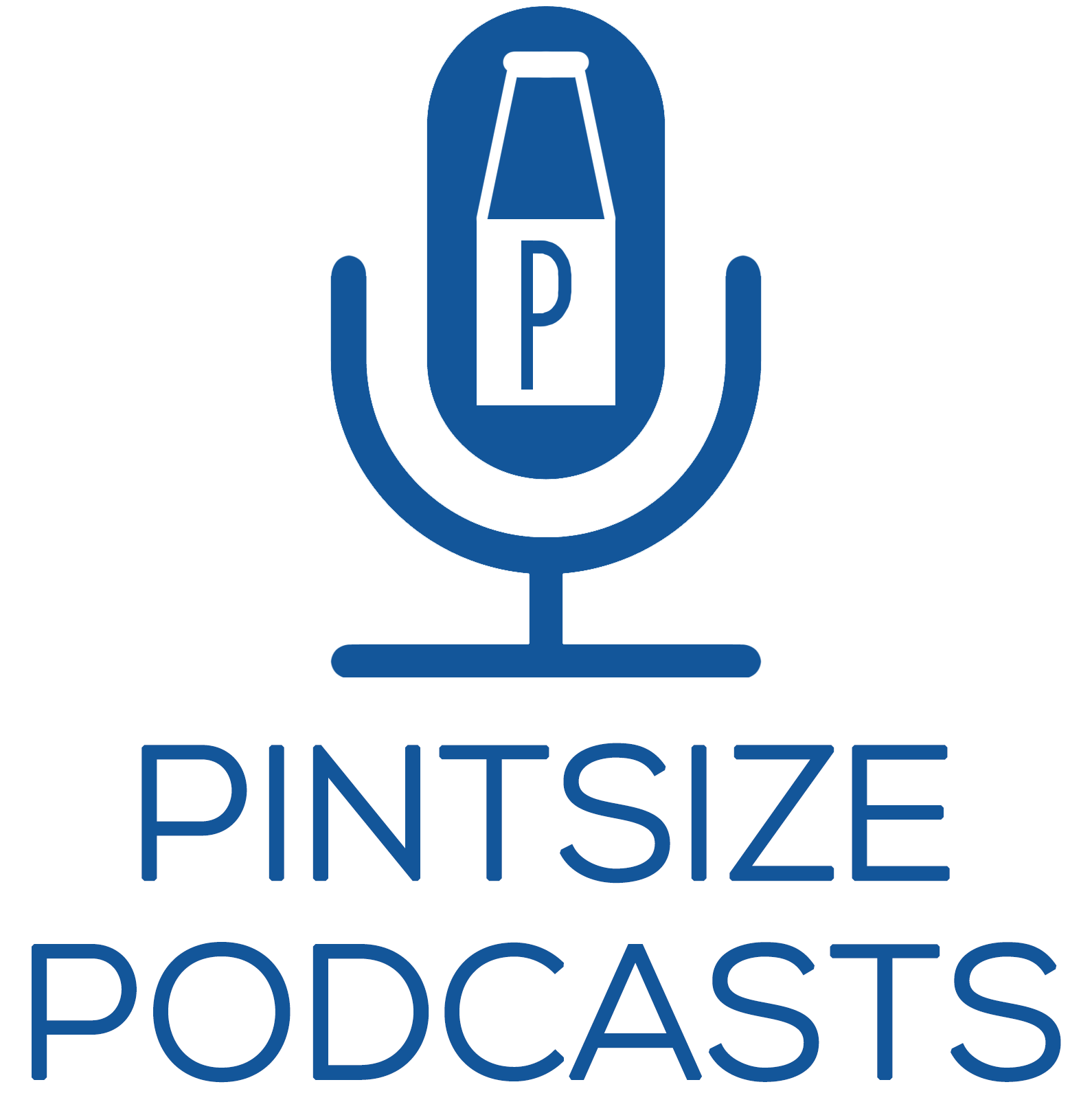 The podcast versions of our most popular and highly acclaimed projects, available from September 2020 are:
'Abigail's Story' (based on 'LUVU2')
Year Group at school's discretion (no younger than Year 6) on online safety and CSE awareness 
Listeners become detectives in unravelling the secret online and later real life, relationship between 14 year old, Abigail and her 19 year old boyfriend, Jonno. Is he who he says he is and what are the clues that Abigail is not in a loving, healthy relationship but in very considerable danger? Listeners have to work fast and think fast if the are to find the evidence they need, to persuade Abigail to speak out. 
'Karen and Lee' (based on 'Kids Having Kids')
Years 9 and above on underage teenage pregnancy and consent to sex 
Karen and Lee at 16 and 19 years of age respectively, find themselves to be the parents of a baby girl, Sally. Listeners intervene to give them, with the help of Karen's father John, the best advice they can in relation to responsible parenting and the risks encountered by underage, unprotected sex. The podcast also examines the role alcohol plays in relation to consent to sex.
'Rosie's Story' (based on 'I Want! I Want!')
Years 6 - 8, on alcohol awareness and hidden harm
Listeners encounter Rosie, an apprentice female garage mechanic on her 18th birthday as her two fellow mechanics Mickey and Mikey put her under increasing pressure to celebrate becoming an adult, by getting drunk. She obviously does not want to, but won't tell them why. What are the dangers of alcohol misuse for the individual at work and at home and why does so much of the harm caused by alcohol within the family, remain hidden? 
'Sam and Olly' (based on 'Olly's Olympics')
Years 6 – 8 on childhood obesity and domestic violence
The central message of this podcast is clear: 'You should never worry about the way you look – but you need to know that the way you look might indicate that there is something going wrong with your health – and that, you should not ignore' Students listening become counsellors to 11 year old Sammy, his grandmother Olive and father Wayne as they struggle to make the positive changes they need to, in their individual and family lives. 
'Dorothy's Story' (based on 'Bad Lad')
Years 6 - 8 on homelessness, crime and anti social behaviour
'Respect' is an important concept to eleven year old, Adam – but what does the word actually mean, especially when those you hurt the most, are those who care the most about you?
Adam's relationship with a 16 year old homeless girl called Natalie, whom he tries to help, forms the focal point of a podcast which looks at the blurred line between victim and victimiser and the current trend to demonize and fear the young.
The story, told by the ghostly narrator 'Dorothy' whose house the children invade, attempts to encourage its target audience to reflect on issues around 'caring for others', whether neighbour, family member, friend or stranger. It asks a simple question: why do some young people (vulnerable to harm and exploitation themselves) cause considerable damage and distress to those around them?. The podcast also poses questions about the treatment of the elderly, in modern society.
'George's Story' (based on 'Hood')
Years 9 and above on neighbourhood values, community responsibility, vigilantism and 'hate' crime
Set in the year 2000, George Meadows is an 80 year old veteran of the 2nd World War, a man who has firm beliefs in right and wrong, a patriot and an active member of his community . He looks to help and support his neighbours whenever he can, despite the fact that, as far as he is concerned, the values he holds dear have largely disappeared from a community which is increasingly alien to him.
He is also perceived as a racist pervert who has struck up an unhealthy relationship with an 18 year old disabled girl and as the deserved recipient of abuse from his neighbours.
Where does the truth lie in a society where fear and paranoia dominate and what does it mean to be a 'neighbour' in a world in which intervening in the lives of others, can be both problematic and dangerous?
'Ashley's Story' (based on 'Who Are Yer?')
Years 6-8 inclusive, on  the dangers of bullying, peer pressure, anti-social and criminal behaviour perpetrated by children, when they have little or no regard for the consequences of their actions.
Set during the difficult transition period between finishing primary and starting secondary school, the podcast looks at the experiences of three eleven-year-olds as they deal with a variety of issues surrounding friendship, bullying, truancy, and peer pressure. It ends with a serious crime being committed on a busy road and a tragedy that touches many lives.
Where does responsibility lie, when the perpetrators of anti-social behaviour and serious crime are children?
'Joe and Joanie' (Original Podcast)
Years 9 and above on the dangers of online pornography and its impact on school age students and their families. The podcast references issues surrounding addiction, male violence, child safeguarding and sexting.
40-year-old teacher, Joe, Head of Science and Pastoral Care at his new school has everything going right in his life but looks and sounds profoundly worried. Why? Is it just reasonable concern over the pornography awareness lesson he is soon to teach his students…or is it something else? Over tea and cake with his 89-year-old 'no nonsense' grandmother, Joanie he reveals that his 15 year old daughter, Jenny has been keeping secrets from him and her mother, Sally. Professional and personal concerns collide in a shocking story, investigating the way in which online pornography and sexting impacts on the emotional and psychological well-being and safety of both children and families.
'Tom's Story' (Original Podcast)
Years 8 and above on the dangers of compulsive online gambling and its impact on teenagers and their families. The podcast references issues surrounding addiction, identity fraud and excessive financial risk-taking as well as the consequences of betrayal of trust, within the family. PLEASE NOTE, THAT THE RESOURCE PACK ALSO REFERENCES GAMING ADDICTION AND THE  INCREASING CONCERN AROUND 'LOOT BOXES' AND CHILD PLAYERS.
18 year -old college student , Tom has a loving family and a secure home but puts both himself and those who love him, at risk of losing everything they have through his secretive and excessive gambling addiction. What are the consequences for an entire family when one member betrays their trust to serve the needs of their own, out of control, online addiction? Why does gambling and its promotion play such a significant role in the cultural life of the UK and what can be done to promote responsible attitudes to risk taking, both online and in real life?
'Ellie's Story' (Original Podcast)
Years 9 and above on the dangers of County Lines, hidden harm, coercive control and grooming with special emphasis on the need for disclosure to a trusted adult. The podcast references why and how children sometimes struggle to speak out when they need to, homophobic bullying and the exploitative tactics of criminals looking to 'groom' children and teenagers into gang related, criminal behaviour.
15-year-old GCSE drama student Ellie is determined to persuade her classmate, Callum to help her create a podcast about 'County Lines' despite the fact that the latter considers the subject irrelevant to the lives of children and teenagers, and in his words 'complete cringe'. Why is Ellie so insistent on exploring one of the most disturbing aspects of crime in the UK today, by creating a podcast for children? And why is her usual acting partner and fellow pupil, Leon strangely absent?
Pintsize Founders Mary Green and Ian Court
first day of recording at Rofl Studio, Nottingham
For the interactive podcasts, a double lesson will be required for each project delivery. The shorter 'Just the Play' alternative is, however, an option if time is limited but please note that class discussion is a vital component of responsible delivery.
IN ADDITION TO PODCAST CONTENT - FOR SECONDARY MEMBERSHIP USERS ONLY:
'What About Me?' (17 minute film 2004)
Years 11+ on class A drug taking and its effects on family life and relationships.
PLEASE NOTE THIS FILM CONTAINS STRONG LANGUAGE, SCENES OF VIOLENCE AND DRUG TAKING - PLEASE VIEW, BEFORE USING WITH STUDENTS.
This represents Pintsize Theatre's only audio/visual resource to date and was the product in 2004 of intensive research with a very large number of child safeguarding agencies in both the city and county, drug support services and Nottinghamshire Police. The story is told from the perspective of 14 year old Lee, the brother of  Kelly, a 17 year old class A drug user and reflects on the impact illegal drug use has, on family life and relationships. Particular emphasis is placed on the impact of 'hidden harm' and domestic violence - a classroom resource pack accompanies this resource to allow for further analysis of the issues raised. On being showcased at the Nottingham Broadway cinema in 2004, the mother of one drug user commented that it was:
'The most powerful piece of film I have ever seen on the impact of drug use on a family.' 
---
We hope that many of our school supporters will consider this exciting, new podcast service for their students in the coming academic years – please note that this is a 'one off' payment, lifetime subscription service and that new podcasts will be added at NO EXTRA COST, as each academic year progresses. 
Please contact ian@pintsizetheatre.co.uk if you would like further details.