Welcome to Pintsize Theatre.

Patrons: Dr. Amanda Whittington and Dr. Geoffrey Readman
Pintsize Theatre was initially founded in 1998 by four mature student graduates of the Nottinghamshire County Council's 'Next Stage' initiative in further education: its aim was to research, devise and tour forum based theatre in education and community theatre which accurately reflects the experiences and concerns of people of all ages and backgrounds who live and work in the East Midlands.
In 1998 these founding members came from diverse walks of life and brought not only their newly acquired performance skills but also their experience of living and working in Nottinghamshire to the task of creating theatre for and about the communities in which they and their neighbours lived. Pintsize Theatre's ethos was to give a voice to those who might otherwise not be heard.
After over twelve years as a not for profit partnership run by Ian Court and Mary Green, in 2011 Pintsize Theatre became a limited company (no: 5009859) with charitable status (no: 1142448) overseen by an independent board of trustees.
Since 1998 over 100 people have been involved in the development and touring of thirteen company devised projects (11 plays, 1 drama workshop and a short film, 'What About Me?'), which range over such issues as teenage pregnancy, childhood obesity, sexual health awareness, online safety, substance/alcohol education and the effects of criminal and anti social behaviour across the generations.
The company's aim is to encourage young people to develop a healthy skepticism in relation to received values with enhanced insight and resilience in avoiding and coping with risks, too often encountered in the modern world.
Ian Court as Dad and Mary Green as Mum, 'Kids Having Kids Tour' 2000

Central to the company's philosophy is that theatre provides a forum in which strategies to deal with local issues can be explored, discussed and developed. The forum theatre workshop and supporting resources which accompany all of our productions, are as important as the performance element and are carefully tailored to meet the needs of our target audiences. We always aim to work closely with and promote, relevant treatment and support agencies.
All plays are thoroughly researched with the most important contribution coming from individuals and groups who share with us their knowledge, thoughts and experiences. In addition we have sought out creative partnerships with local schools, colleges, theatres, support agencies, actors, designers, writers and directors all of whom have made their contribution to the development of the company.
Particular thanks go to Nottingham based writer Andrew Haynes who, alongside company writer/director Ian Court has written, co- scripted and advised on many of our projects.
Most of our projects in schools are designed and devised to support ongoing work at both primary and secondary level in PHSE although we have also performed to audiences of all ages in community venues, youth clubs, young offender centres, district council offices, pubs and (in one instance) a working men's club.
In addition to our theatre skills the company's core members have over fifty years of shared experience of working in mainstream and special education.
Our profound thanks go out to the many and diverse agencies which have funded and supported our work for the last twenty two years and the community groups whose insights and experiences have been invaluable in the development of our projects.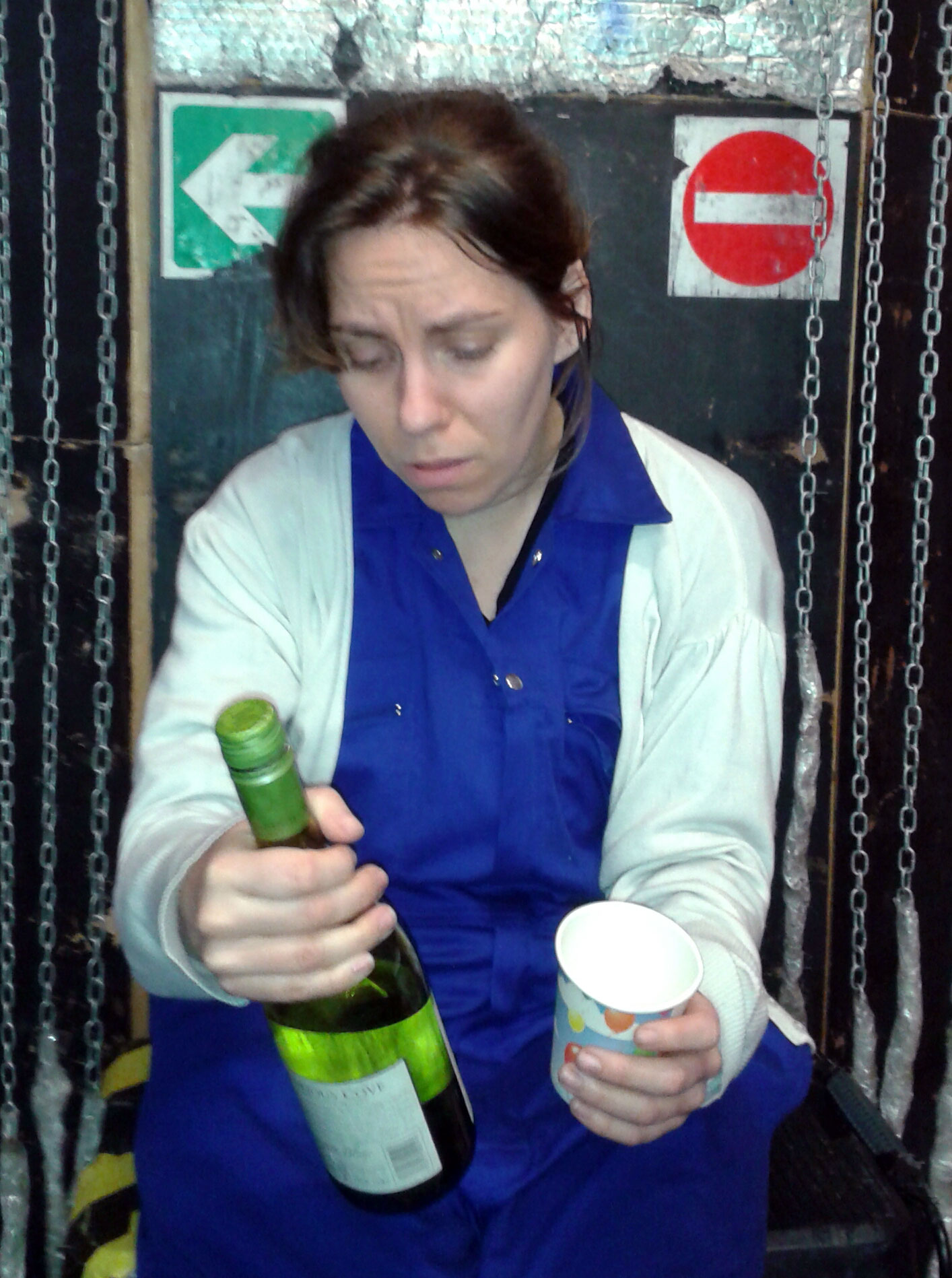 Leanne McBrien as Mum 'I Want! I Want!' tour 2014